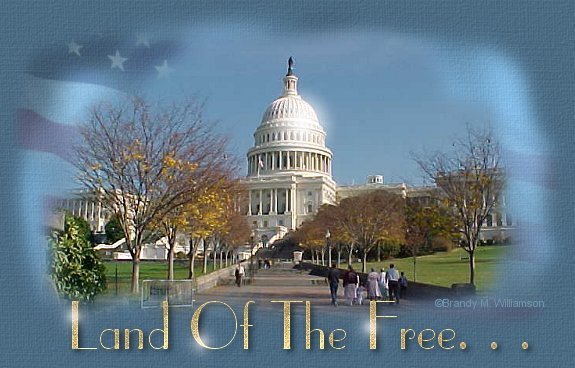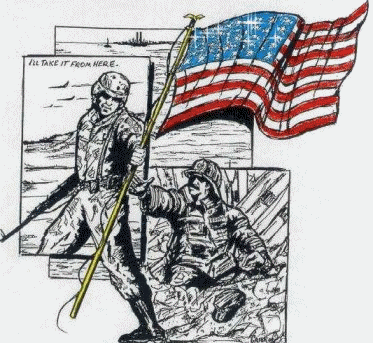 I received this wonderful picture in an e-mail in 2003, and was so moved by it that I just had to write a poem about it. At the time, I didn't know who the artist was but have since learned more about it. It is entitled "I'll Take It From Here" and was done by Madison, Ohio high school teacher Jeff Grier . He presented an oil painting of it to the Operation's Command Center at the Pentagon in Washington, D.C. on June 13th, 2003, where it is now on display.

From amongst the rubble

From behind the tears

A soldier cries out

I'll take it from here!

With all of the trouble

The fireman in tears

Bodies uncovered

Confirming his fears

Lives have been lost

He shared in the fight

To keep our land safe

He did not take flight

Then just when he thought

He could shed no more tears

That soldier cried out

I'll take it from here!

Because of such heroes

Our flag shall e'er wave

O'er the land of the free

And home of the brave

© 4/7/03 By Susan L. Anderson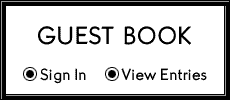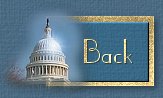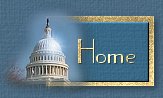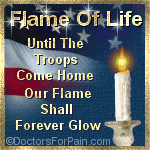 "I'll Take It From Here"

poem




Click on these flags  to read more about "I'll Take It From Here" and Jeff Grier in  Northern Ohio's, The News-Herald.