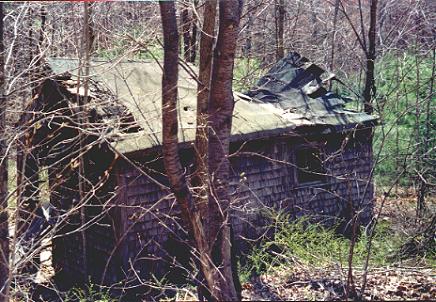 The Forgotten Shack

    Yesterday was a beautiful day and I was out driving. It seemed that I had a lot of second thoughts beginning with my leaving the house. I went back inside to get my camera"just in case". Then I drove past this little house that I'd driven past a million times before, always wishing I had my camera. Well, since I DID have it this time, I stopped a little way down the road, alighting my van, camera in hand. The sun was perfect! What a beautiful, clear day! I snapped my photos and got back into my van, content with finally capturing the moment that I had longed for.

    Not more than a half mile down the road was a site being cleared, making way for a new house. What a contrast this was! I just HAD to turn around and go back for another photo session!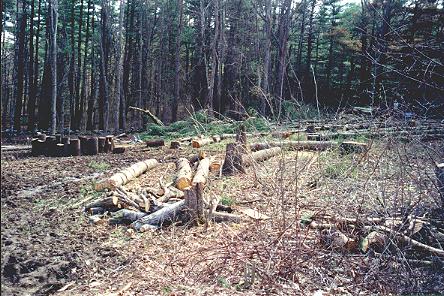 The rest of my drive was spent thinking about what the history was behind that little shack that I had passed so many times before, each time wondering, never coming up with an answer. How long had it been there? What was it used for? It was near a lake, so might have been an old fishing shack, or maybe hunting before the road was put in. Then it would have been standing in the middle of the woods, so would have been the perfect location. Maybe it was just a little shack that housed people many years ago. Perhaps a family with a child. What happened to them? What was its demise? I may never know but know that it did mean something to someone many years ago. Now there it stands, all but fallen down and maybe forgotten. I think my next venture out there will be to seek some history on it. I saw an old farmer across the street from it on my way back past it and should have stopped and asked him about it. I bet he would have had a few tales to share!

    My mind wandered back to the new site being cleared. Could the people from that little shack have been ancestors to these new people? I'll probably never know but with the dawning of spring, with everything budding, new life is being born and a new era is beginning for these structures and the people involved with them. The old always makes way for the new and so continues the cycle of life.

Photos and Story © 4/28/01 by Susan L. Anderson